Changing the paradigm
of Dental imaging workflow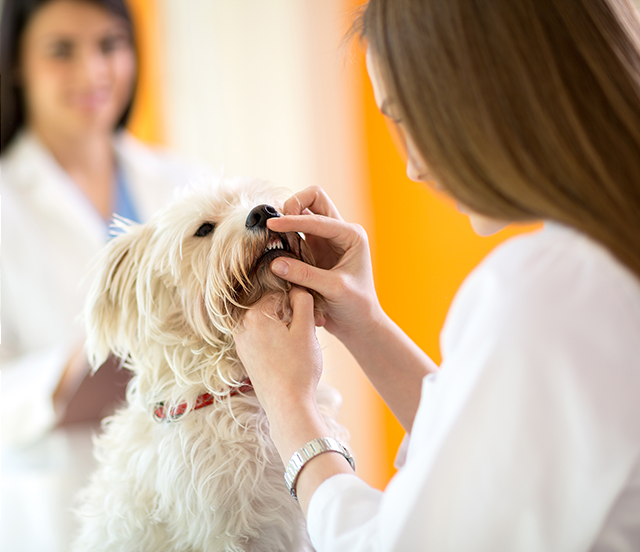 The First Veterinary Panoramic X-Ray System
MyVet Pan i2D uses tomography to take a panoramic image of small animal's full mouth within a minute. Animal size selection switch and a positioning laser light guides practitioners right position the patient easy and quickly. The ergonomic table design delivers comfort workflow to practitioners by easy positioning with less preparation. The entire unit is mobile and unlike other medical system, a practitioner can use it instantly without any special installation.
Acquiring whole-teeth image by 1 shot in 20secs

Preventive Dentistry Service
+ An Owner Friendly
Dental diseases and injuries are difficult to find with visual inspection in case that a veterinary patient doesn't show any abnormal symptoms. As preventively checking whole dental image with MyVet Pan i2D, an owner can assure the quality of life of their companion animal before it costs more.
Its intuitive image is very easy for an owner to understand. So, it's very smooth to communicate in line with the owner's point of view and this can increase the treatment consent rate.
Easy and Quick Positioning
The procedure can be done within 3 minutes with mild sedation and it is over 7 times faster than traditional full mouth x-ray imaging procedure.
Positioning laser beams guide a practitioner to place the patient
in right position Easily, quickly and safely.
Smart Scanning Software
MyVet Pan i2D uses smart scanning presets for different jaw sizes. With the intuitive MyVet View software, practitioners can manipulate the image with various image controls and tools.
Safe – Low Dose and Infection-free
MyVet Pan i2D requires only minimum exposure time for a veterinary patient and it prevents a practitioner from X-ray exposure because it emits remotely.
Compared to intraoral sensor radiography, it doesn't need to continuously touch and contact a veterinary patient's oral cavity. It will significantly reduce the infection risk.