When an urgent X-Ray examination needs at general places,
such as an operation room or a diagnostic room, you can immediately take it right there at that moment
with this totally portable, light and rapid DR package.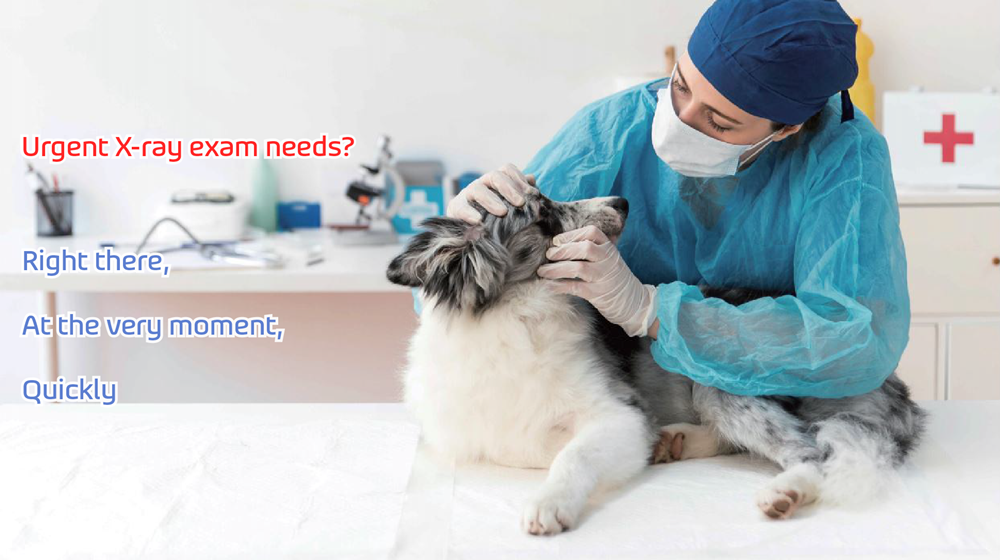 Rapid DR Package is in composition of the lightest portable X-ray "MyVet Ray Air", the Viewer
S/W "Vetview" and the premium CMOS sensor "Vetmax" or the Wireless FPD "MyVet DR 1012".

No need of moving a patient to a X-Ray room while an operation or diagnosis.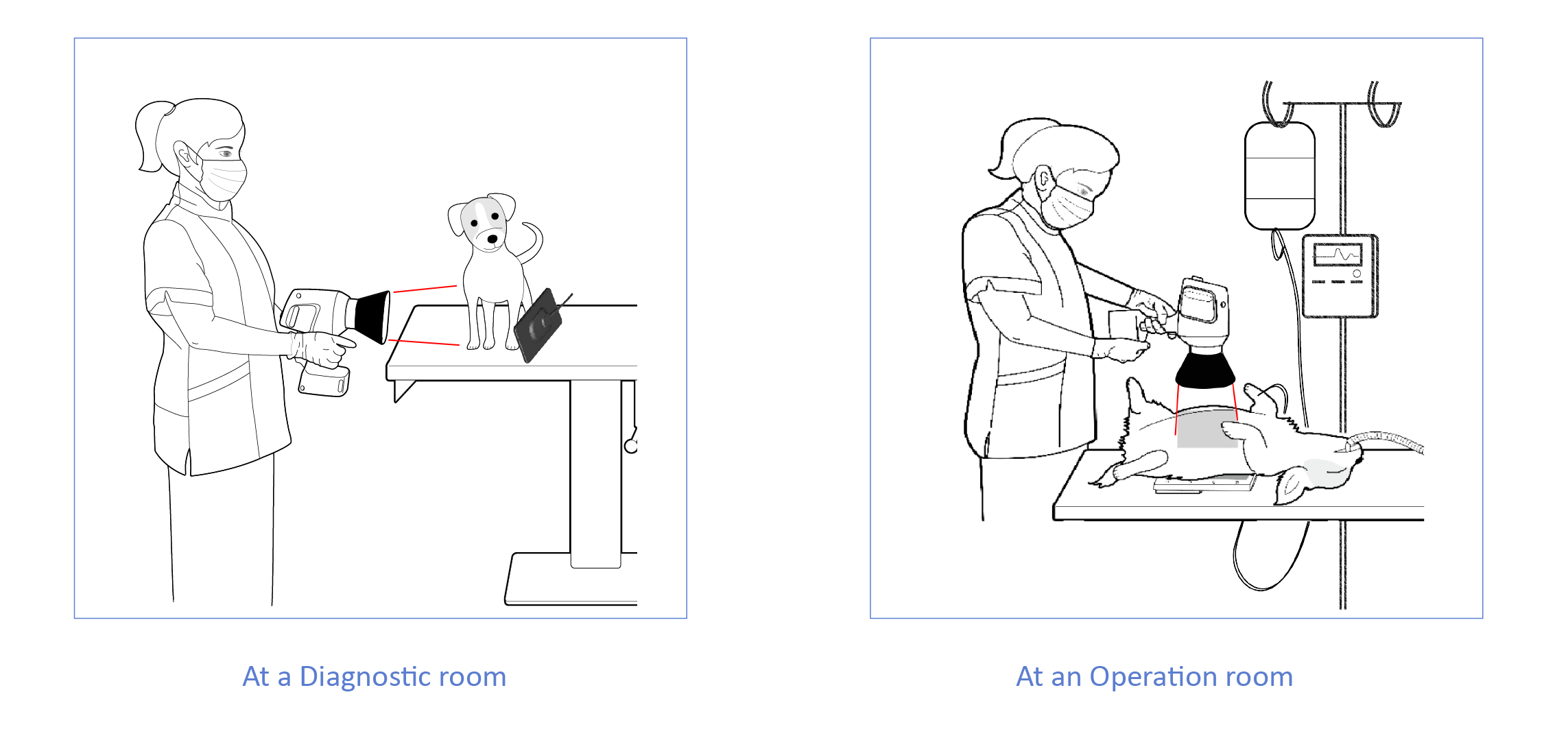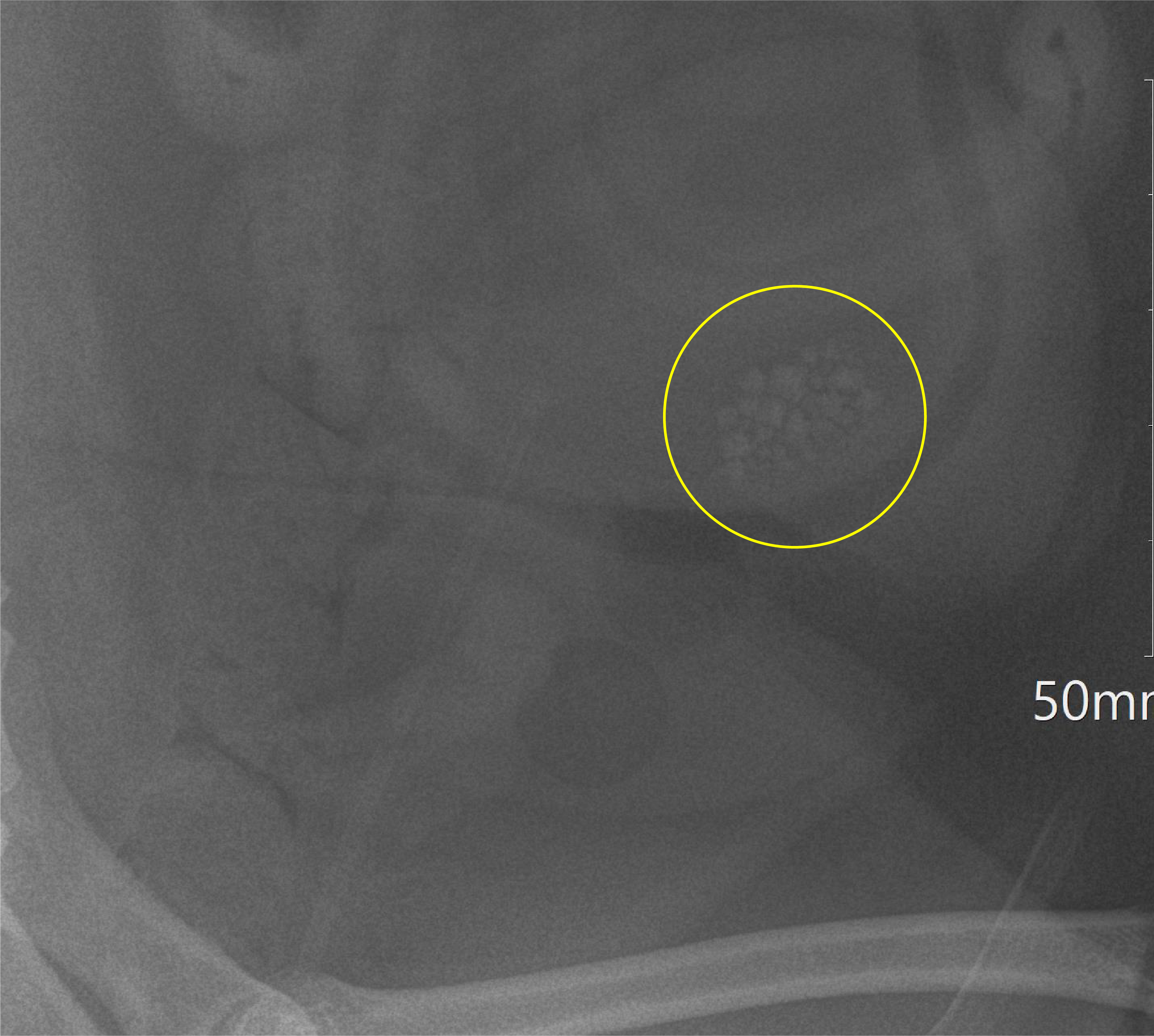 Calculus Removal
Patellar Luxation surgery​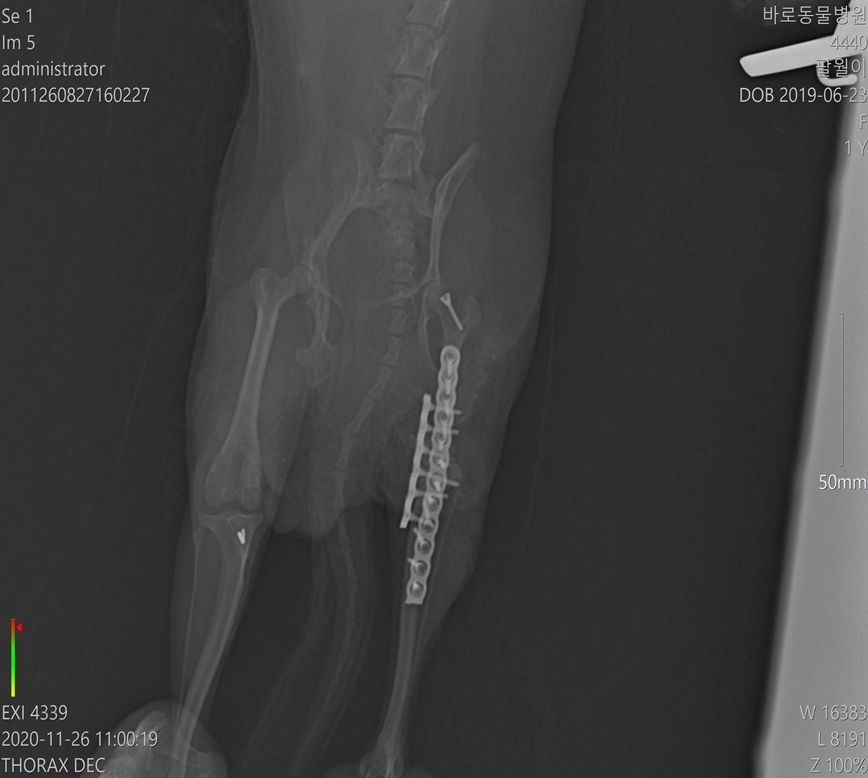 Fracture surgery​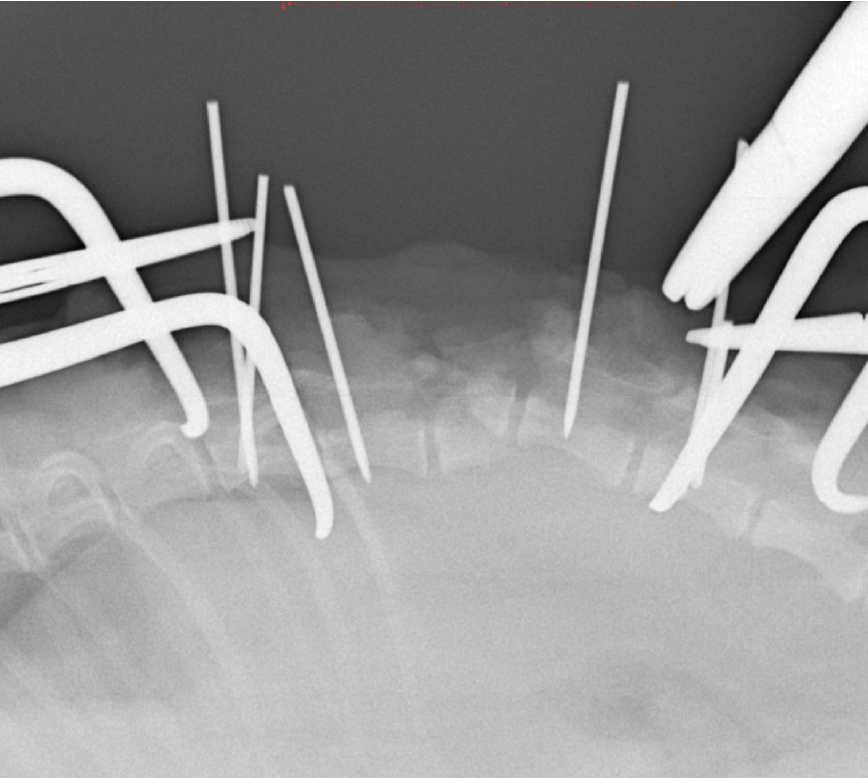 Spine surgery​
Right there a patient is,
At the very moment X-Ray diagnostic needs,
Quickly acquiring fine digital X-Ray images

The innovative CNT Portable X-Ray is optimized
for Rapid X-Ray process.
1.8kg Super light Weight
Minimizing X-Ray exposure to an operator in low dose
Immediate shot without preheating time
Reliable Battery for 150 shots in full-charge
Guided LASER beam for easy & exact targeting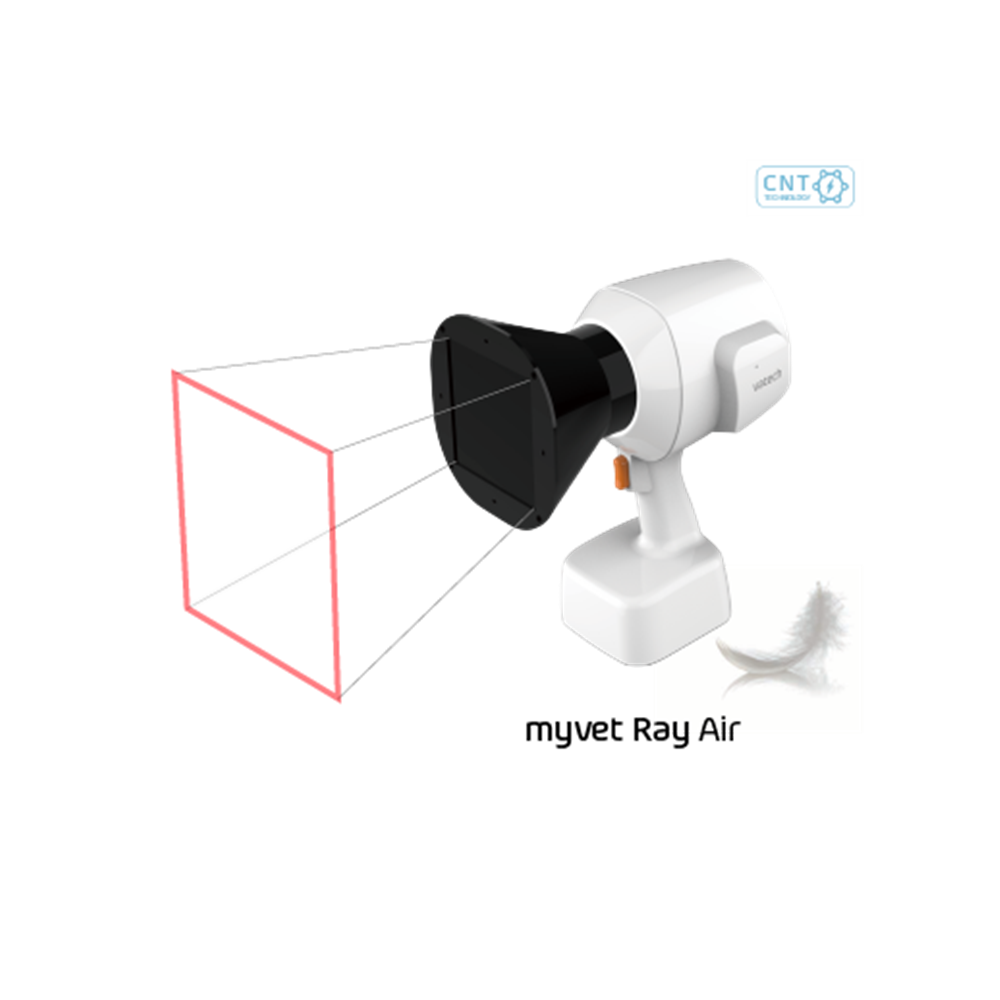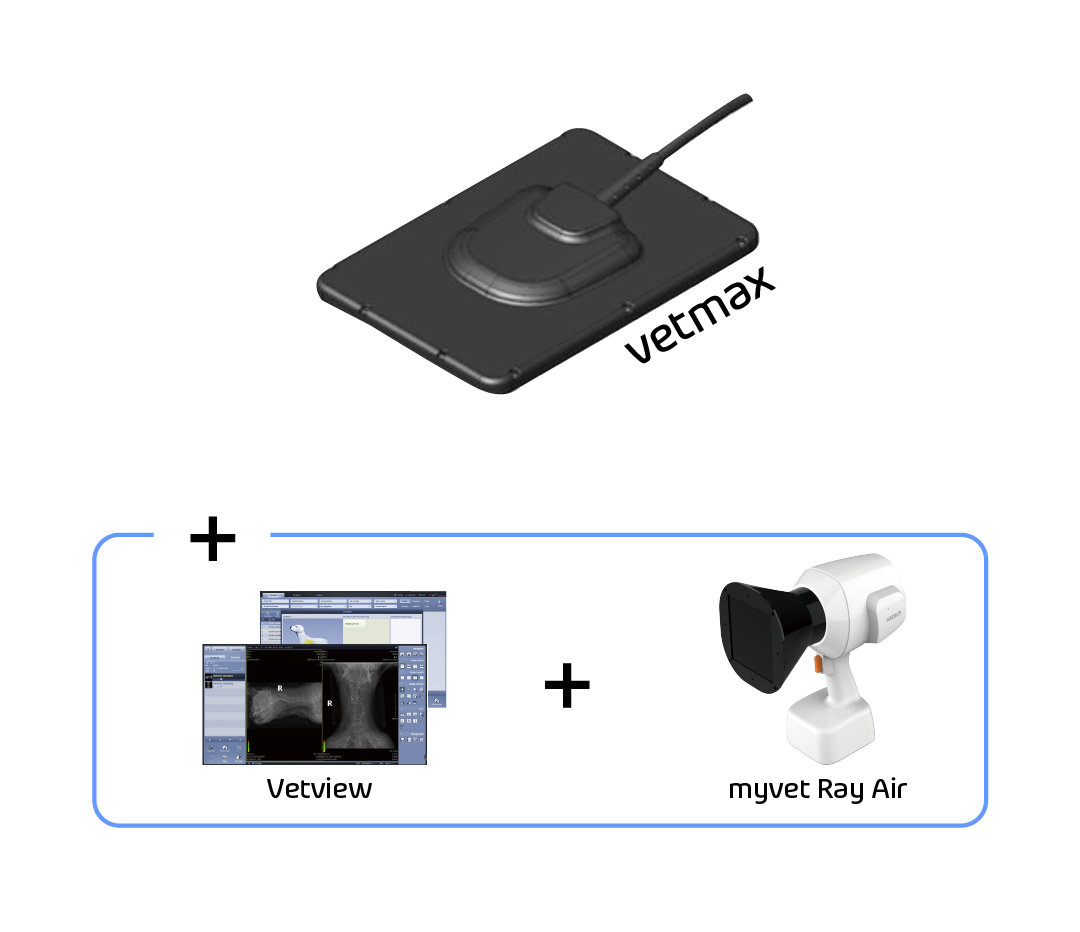 Premium in Compact
Superior image by CMOS Super high-resolution of 70um Pixel Pitch
with minimum dose in short exposure time
Compact size of 11.5 x 17cm (4.5 x 6.7 inch)
Easy positioning at various angles
IP68 Certified water resistance
Optimized for small exotic animals such as snake, bird, rat
Wide & Wireless
Wireless connection maximizing usability of portable operation
10 x 12 inch (25 x 30 cm) wide size
127um Pixel Pitch Premium High-resolution Flat Panel Detector
Detachable handle for easy positioning