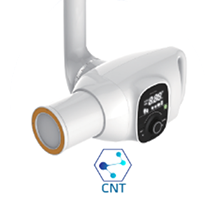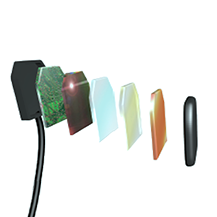 EzRay Vet and EzSensor Vet is the Veterinary intraoral imaging solutions.
EzRay Vet Series is the intraoral X-ray system equipping Carbon Nanotube (CNT) technology and EzSensor Vet series is
the intraoral high-resolution CMOS type DR detector. They deliver superior diagnostic intraoral and periodontal
images which are essential for successful diagnoses and treatment planning.

CNT X-ray tube produces high resolution diagnostic images because it operates more efficient than a traditional tube by eliminating high temperatures associated with thermionic electron emission required for an x-ray exposure. This technology contributes to EzRay Vet Series's compact design as well as image uniformity. EzRay Vet series automatically changes the exposure settings responding to the angle change of the tube head while an operator adjusts the position. It optimizes the exposure setting at all time and assures the image quality.
except. EzRay Premium Vet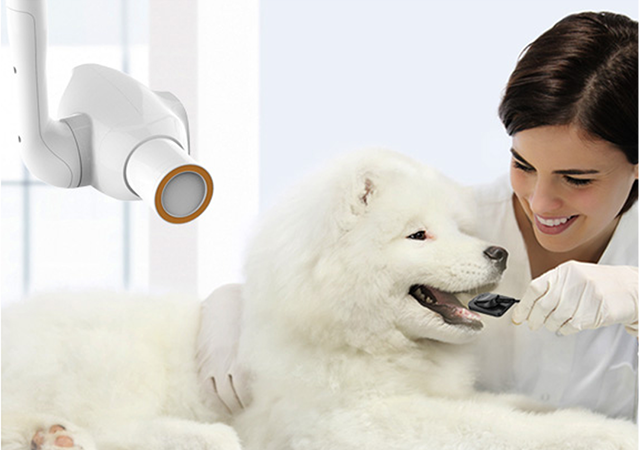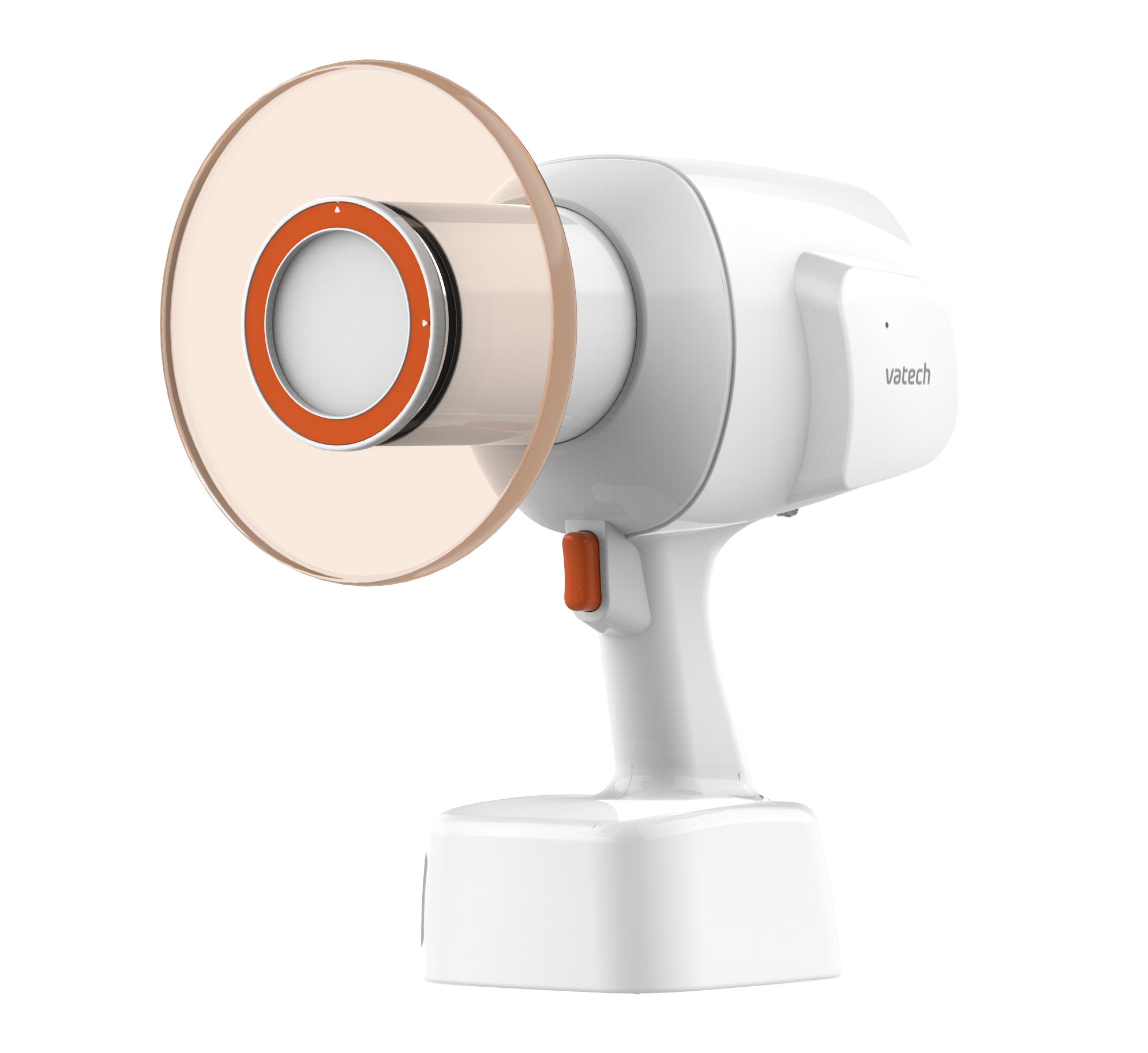 1.8 kg, Ultra Light!
EzRay Air Vet's Ultra-lightweight tube head and ergonomically designed handle enables stable one-hand operation with a comfortable grip.
Its internal leakage and external back-scatter shielding minimizes operator radiation exposure.

Fits any practices
EzRay Vet Cart expedites your veterinary dental treatment procedure and provides space limitation-free workflow by its stable mobility. Its perfectly counterbalanced base ensures stability and large locking wheels provides free mobility and safety.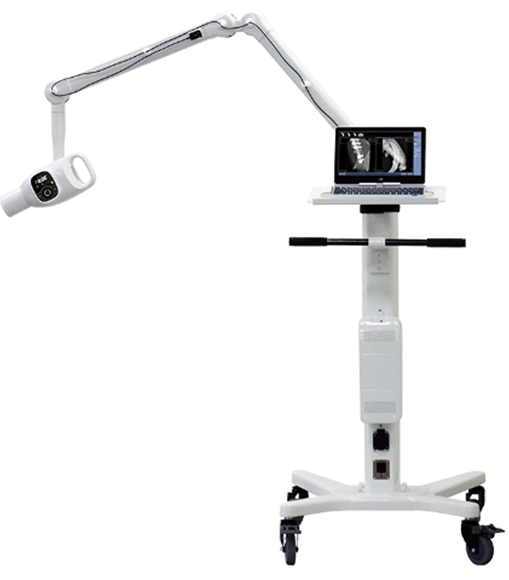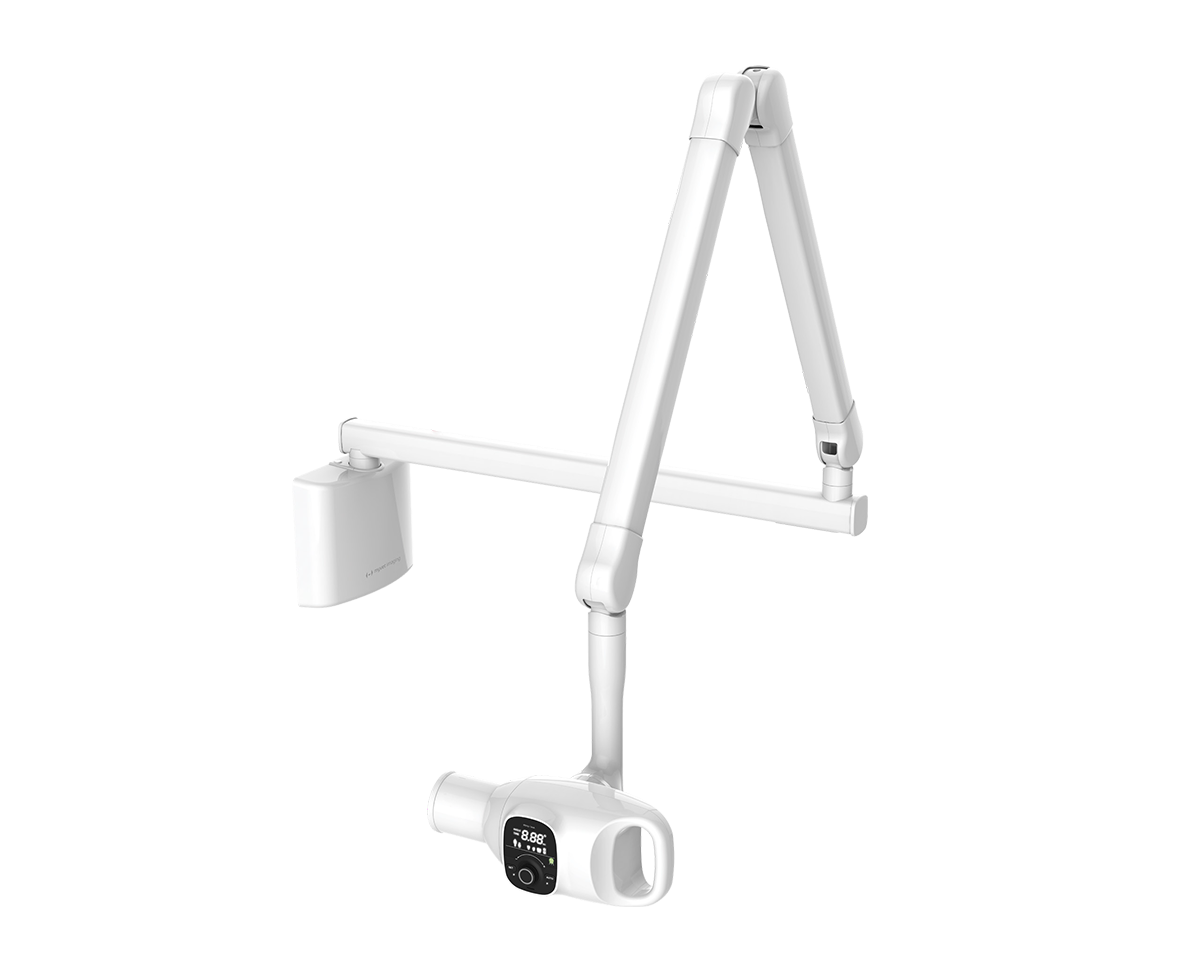 Newly Renewed!

Wall Mounted X-Ray System
Smooth and anti-drift arm
The sophisticated, ergonomically designed x-ray tube head is mounted on a strong, stable and anti-drift arm moving smoothly. It can be easily and comfortably positioned to acquire motion-free intraoral images creating a stress-free atmosphere for a veterinary patient.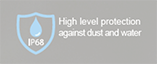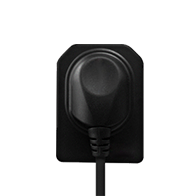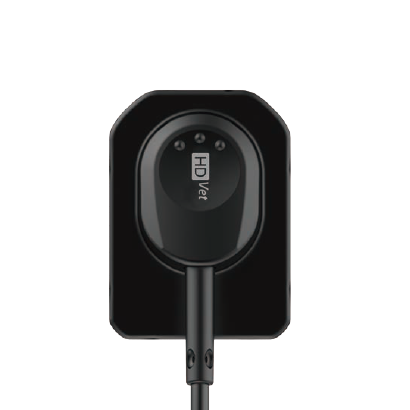 Diagnoses with the greater image details Acquired with CMOS Technology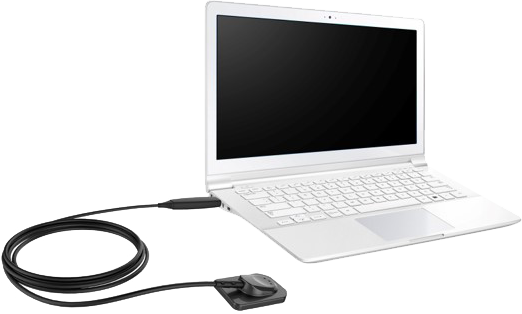 EzSensor Vet/EzSensor Vet HD is the ideal veterinary intraoral imaging solution adopting CMOS technology. It delivers Superior diagnostic images essential for successful diagnosis and endodontic treatment. CMOS technology provides comparable or even better image resolution compared to x-ray dental film or dental CR plates to provide Maximum diagnostic information for facilitate better treatment plans and clinical outcomes. Featuring of unparalleled durability, image quality and intuitive software, increased workflow efficiency and diagnostic accuracy are achieved at a low cost of ownership.
EzSensor Vet/EzSensor Vet HD provides Various-size options.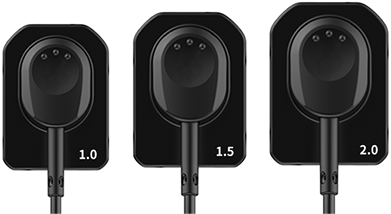 Three sizes of ergonomically designed sensors accommodates various
mouth sizes. It maximize optimum workflow and patient comport.
;1.0, 1.5, 2.0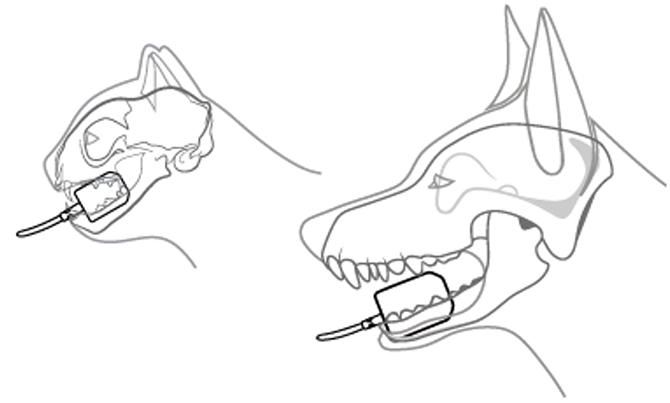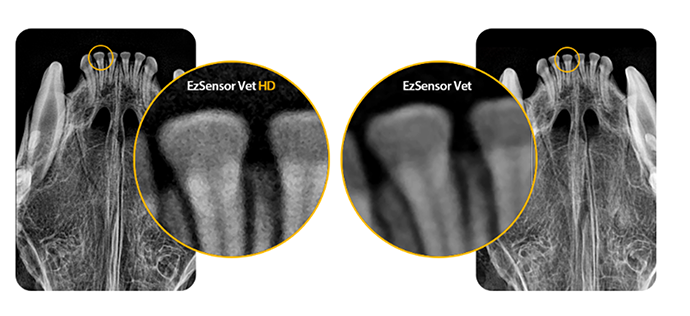 Superior image obtained with 14.8 μm pixel pitch
Using hybrid CMOS technology, EzSensor Vet HD provide sharp, high quality images. The high resolution technology combined with noise and artifact suppression provides clear and consistent precise diagnosis.

Originally designed for veterinary dental imaging practice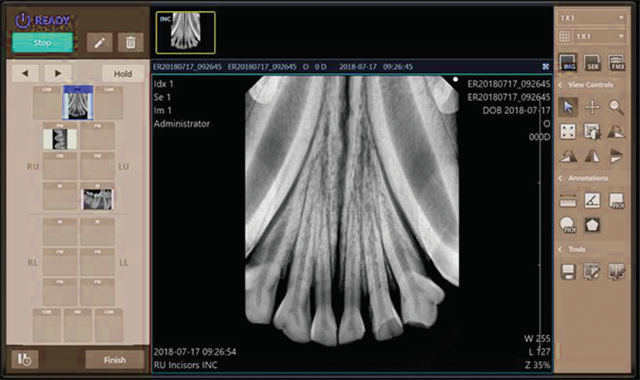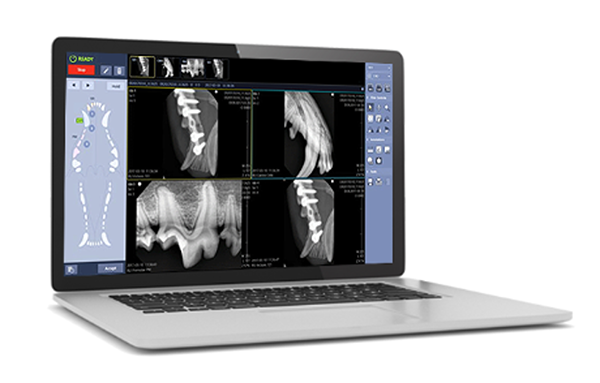 MyVet Dent, originally designed for veterinary dental imaging processing is veterinary user-friendly and quickly acquires, processes, and manages high quality diagnostic images. Real-time digital imaging drastically shortens treatment time by eliminating the need to process and develop a film. Customizable features and tools lets veterinarians tailor software to their specific needs.